Arima today announced the U300 a UIQ Symbian phone. The phone has a 1.3 megapixel camera and can record video at 30 frames per second and has a built in FM radio. It has 16Mb SDRAM, and 32Mb Nor Flash (its not clear how much will be available to the end user). The keypad slides up and down, in the up position it partially covers the screem, and in the down position the full screen is revealed. The dimenisons are 106x55.7x19 mm (24mm with Keypad), making this one of the smallest UIQ phones available.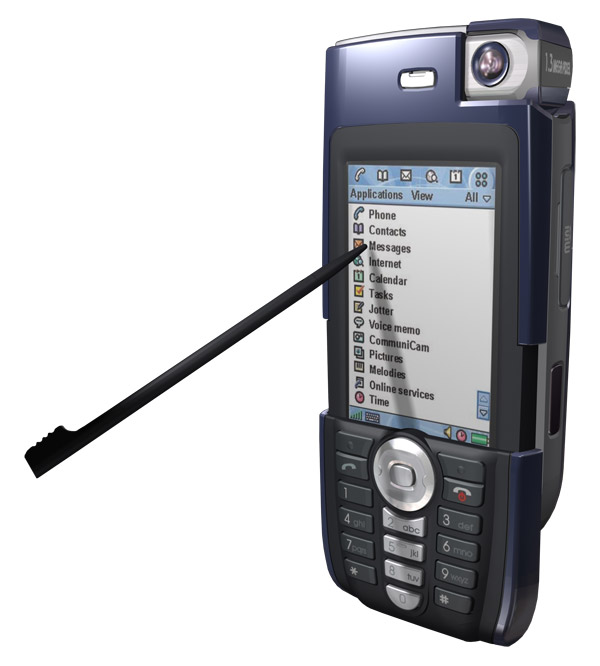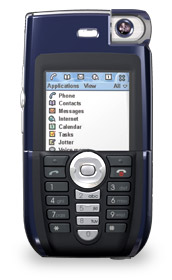 Specifications
* Network: GSM Tri-band 900/1800/1900 MHz
* UI: UIQ 2.1
* Enabling technologies: Symbian OS v7.0, Java: J2ME / MIDP 2.0 supported
* Messaging: SMS, MMS, EMS, instant messaging
* Dimensions: 106x55.7x19 mm (24mm with Keypad)
* Weight: 120g
* Display: 2.66" TFT LCD, touch screen
* Color Depth: 65K colors
* Keypad: 25 physical keys
* Integrated camera 1.3M CMOS, 4 x digital zoom, 30 frames per sec, LED Flash
* MPEG-4 Camcorder/DSC
* Games: 3 creative games
* Additional features:
Calendar, stopwatch, time countdown
* Browsing: WAP 2.0
* Security: SSL, WTLS, TLS
* Connectivity: Bluetooth v1.1
* Synchronization: SyncML
* Memory: 16Mb SDRAM, 32Mb Nor Flas
Press Release:
Arima to demonstrate its smartphone ODM capability at Symbian Expo 2004
London, UK – September 30, 2004 – Arima Group, a leading manufacturer of mobile handheld devices, notebook PCs and opto-electronics in Taiwan, announced today that it will be demonstrating the company's ODM capabilities by displaying its latest smartphone, the U300, to selected customers at Symbian Expo on October 5 and 6 in London, UK. Symbian Expo – the smartphone show – is the only tradeshow dedicated to every aspect of the smartphone industry.
Being one of the leading ODM suppliers of GSM/GPRS handheld devices, the Arima Group is devoted to the development of a series of market driven, advanced smartphones to sell to the world's leading mobile phone companies and mobile network service providers. With the introduction of the U300 to the market, Arima proves its multimedia and wireless state-of-the-art technologies, including sliding keypad, rotating camera, touch panel LCD, PC synchronization, FM radio, and audio / video player, as well as the strong capabilities of its R&D team. Moreover, the U300 is not only a milestone in Arima's smartphone advancement, but also a remarkable victory in the mobile technology ODM arena.
Based on Symbian OS, the market leading operating system for smartphones adopted by the world's leading handset manufacturers, and the UIQ user interface platform licensed from UIQ Technology, the U300 integrates high end mobile technologies with a sleek, smart, and stylish design. The rotating 1.3 mega pixel camera with 4x digital zoom and flash, sliding keypad, and its 2.66 inch 65,000 color Transflective TFT touch panel LCD screen, along with SyncML for PC synchronization via built-in Bluetooth connectivity, all enable the U300 to lead the ever changing market trends and to efficiently assist its end users in the fast paced business world.
Arima
"We are very excited about the initial exposure of the U300 at Symbian Expo, where almost every company involved in the smartphone market will be networking and doing business. The successful innovation of the U300 not only proves to the industry our outstanding ODM capability, but also serves as an ideal jump start for us to enter the smartphone ODM market," said Stephen Lee, CEO, Arima Group.
About Arima Group
The Arima Group is a leading provider of product designs, manufacturing and logistic services for many of the world's leading mobile terminals, information technology and consumer electronic brands. Established in 1989, the Arima Group headquarter is located in Taipei, Taiwan with global operations spreading over Taiwan, China, Japan, Europe and North America. The Arima Group has over 13,500 employees (of which 2,000 are in R&D).
Being able to work under the Original Design Models (ODM), Joint Design (JDM) and Contract Manufacturing (CM), Arima maintains the highest standards on Quality Assurance (ISO 9002, ISO 9001, and ISO 14000) in an environmental friendly ecosystem.
Arima is one of the largest manufacturers of mobile terminals and wireless data modules in Taiwan with products certified on all major wireless networks worldwide. Production is growing at a rate of over 50% per year. Many of the world's leading mobile terminal brands are customers of the Arima Group.